Experience
Many years of experience in Italian and foreign shipbuilding
Quality
Attention in the choice of materials, to detail in the construction and precision in the installation
Reliability
Historical and consolidated relationships with customers who rely on us for our competence and punctuality
Customization
Ability to design and implement any custom furniture, with any type of material
Check out our facebook page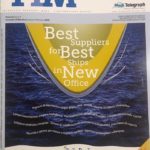 Monday March 4th, 2019
Here is an excerpt from the article published in the TTM magazine in February 2019 about the works we did for...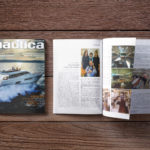 Tuesday May 29th, 2018
Interview by Massimo Franchini at the "Gasparroni" on Nautica magazine, an international monthly m...
Numerical Control
Squaring machine
Driller
Lift trolley
Work benches
Beam
Calibration machine
Veenering
Technical office
Numerical Control
NUMERICAL CONTROL MACHINERY
The movements and functions of these machines are pre-established through specific software. They allow to work simultaneously in height, width and depth, they are excellent for working on free-form surfaces. These characteristics make them excellent for performing high precision machining that require long processing times, but they prevent the machine from interacting with the external environment autonomously in the event of collisions or unforeseen events. For this reason they must be controlled by an operator, who has the task of setting up the program, preparing the blanks to be processed and intervening in case of problems or corrections in processing.
Squaring machine
MANUAL SQUARING MACHINE
Woodworking machine used to cut panels in squares with precision cuts.
Driller
DRILLER
Machinery used to drill various types of materials with a high degree of precision.
Lift trolley
LIFT TROLLEY
Tool used to facilitate movements and material discharges in and out.
Work benches
WORK BENCHES
We have 15 work benches dedicated to assembling furniture before and after painting.
Beam
BEAM
Woodworking machine used to cut one or more panels at the same time.
Calibration machine
CALIBRATION MACHINE
Machinery used to polish wood.
Veenering
VENEERING DEPARTMENT
Department equipped with cutter and stapler for veneer splice.
Technical office
TECHNICAL OFFICE
Technical office equipped with 2D and 3D drawing programs.